What Are Phytoceramides?
Ceramides are naturally occuring lipid, or fat, molecules within our skin. These specific lipids are found in abundance in our cell membranes. They act as a barrier to lock water in our cells and keep harmful substances out. It is because of our natural ceramides that young skin keeps looking fresh (1).
As we age, our ceramide production naturally slows down.  Finding other sources of ceramides can help keep our skin from aging. That's where phytoceramides come into play!  Phytoceramides have similar structures to the ceramides our skin naturally makes, but they come from an all-natural, plant base. In Asian countries, phytoceramides were originally used in topical creams to help fight aging. Now, there are powerful oral supplements that can help reverse and stop the aging process. Not only can phytoceramides mimic and replace those ceramides naturally lost during aging, but they also help fight free radicals that can cause additional damage to your skin (2).
Take Home Note:
Ceramides are a naturally occuring fat that helps keep our cell membranes strong and our skin looking young.  As we age, these ceramides naturally stop being produced. Phytoceramides are plant-based fats that have a similar structure and are able to help reverse the signs of aging.
How Do They Keep Skin Looking Young?
Phytoceramides work by mimicking the lipids naturally found within the cell membranes. Taking a phytoceramide supplement can help reverse the signs of aging by (3):
Plumping skin
Penetrating all layers of the skin, not just the outer layer
Stimulating a higher production of collagen
Keeping the skin hydrated
Protecting the skin from additional damage
Improve look of wrinkles
Eliminate crow's feet around the eyes
Take Home Note:
Phytoceramides have many effects on the skin which help keep you looking younger.
Topical And Creams Versus Phytoceramide Oral Supplements
Many common anti-aging products come in the form of creams or other topical ointments.  These tend to not work very well and can actually just mask the signs of aging, instead of helping at the root of the problem.  It is also very difficult for a topical cream to penetrate past the top layer of skin.
Phytoceramide supplements that are taken orally have been shown to be much more efficient at stopping and reversing the signs of aging. In studies, phytoceramide oral supplements have been shown to be 20 times more effective than its topical counterparts. By working from within the body, these supplements can better infiltrate the cells and penetrate to all levels of the skin.
Take Home Note:
While many people try topical treatments for aging, they only reach the top layers of skin and tend to only mask the signs of aging.  Oral supplements containing phytoceramides help reach all layers of the skin and are 20 times more effective at reducing the looks of aging.
Do Phytoceramides Have Side Effects?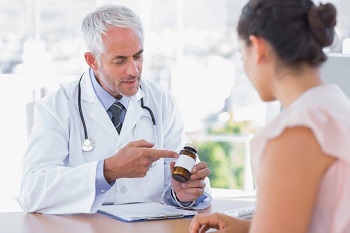 Because phytoceramides are both all-natural and plant based, many studies have reported that these supplements have no additional side effects.  Like with all supplements, though, it is recommended that women who are pregnant or nursing, or people with additional medical problems consult with a doctor before starting a supplement containing phytoceramides (4).
Take Home Note:
Because they are plant based, phytoceramides have not shown any adverse side effects in studies.
Can Anyone Take Phytoceramides?
Unfortunately, phytoceramides are not recommended for everyone.  Because they are plant based, there are many allergy related issues surrounding the use of Phytoceramides.  Many of these supplements are produced from gluten containing ingredients. Therefore, if you have trouble digesting gluten or have Celiac's disease, you should avoid using this kind of supplement.  If you look hard enough, there are some Phytoceramide supplements that are derived from rice, making them gluten free, but it is important to make sure the bottle says that the supplement is certified gluten free before use (5).
Take Home Note:
Phytoceramide supplements typically contain gluten, so if you are gluten intolerant, it is important to search for a supplement that truly is gluten free.
Ways To Help Phytoceramides Work
Like with all supplements, there are some things you can do easily at home to help improve the look of aging.  In addition to taking a Phytoceramide supplement, you can try (6):
Take a break from stress – Whether this means meditation or just leaving your desk, taking 10-20 minutes each day will lower the amount of adrenaline and cortisol in your blood.  These hormones naturally stress you out and make aging happen faster.
Consume more fat – Omega-3s can help stabilize your mood and reduce inflammation.  Two grams of fatty acid per day has shown to help reduce the signs of aging.
Start exercising – Exercise isn't only for a healthy heart and muscles.  20 minute workouts three times a week has been shown to lower stress hormones and help your mind work more clearly, which can reverse the look of aging.
Fall in love – With a person, or an activity!  Rekindling an old flame or finding a hobby that you are passionate about not only reduces stress and anxiety, but improves your self-esteem and mood!
Drink red wine – There was a recent study that resveratrol, a substance in grape skin, can help reduce the look of aging.  Drinking one 5 oz glass per day can give you many other health benefits as well!
Try yoga – This workout has been shown to not only improve your energy and flexibility, but also to lower the stress hormones in your brain.  Practicing yoga or other mindfulness activities twice a week can help keep your life stress free.
Eat more superfruits – Superfruits, like the pomegranate or goji berry have been shown to have many anti-aging factors.  They both have much more vitamins and minerals than other fruits and can help protect our skin from UV rays, but also stimulate hormones that help keep our skin looking younger.
Drink green tea – Green tea has been shown to have vast health benefits!  Drinking two to three cups can help benefit anti-aging.
Challenge your brain – Doing daily brain activities, like sudoku or crossword puzzles can help keep your mind sharp!
Take Home Note:
Like with many supplements, there are ways you can keep yourself healthy and naturally prevent the look of aging.  By combining a Phytoceramide supplement with these tips, you will stay looking younger, longer!
Our Conclusion – Are Phytoceramides Worth It?
Through our research, Phytoceramides are a great way to help stop the aging process.  By working from within the body, they are able to access all layers of skin. Overall, we feel this is a great way to help reverse the look of aging!
Bringing you top reviews and product analysis - Consumer Advisors.