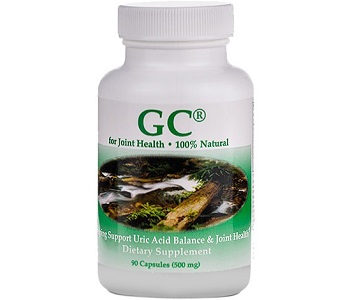 User Ratings (

0

Votes)

0
This review examines the supplement Gout Care, which is also known as GC. This dietary supplement is stated by Smith and Smith to prevent the buildup of uric acid. More so, the maker of this health supplement product claims that a person with gout can with the use of this health supplement can still carry on with their old eating behaviors.
Ingredients
The ingredients in this product's formula are aged garlic, yucca stalk, turmeric, milk thistle, and artichoke powder. Turmeric is both an anti-inflammatory and antioxidant that supports to maintain a healthy cardiovascular system. In addition, turmeric, alongside milk thistle, helps to defend the liver against contaminants, encouraging fresh cell growth. The elements garlic and yucca purifies the blood, with yucca moreover helping to metabolize minerals. The herb garlic helps to defend against infections. To conclude, artichoke powder helps the making of bile, and improves digestion. Granting this formula has known curative ingredients for gout; it does not have following ingredients: tart cherry, dandelion, folic acid, and rutin, all acknowledged to be truly effective.
Dosage
The manufacturer's dosage instruction is to take three (3) capsules each day (morning, noon, evening), however for those who weigh more than 175 pounds should take four (4) capsules daily. These capsules may be taken without or with food. In addition, when there is a gout flare-up, a 5-day cleansing diet must be followed while taking this supplement.
Price
The maker of this dietary supplement retails this health product on their website at $22.95 (on sale from $24.95) for a 90-capsule bottle. On the other hand, there are two additional bulk offers online. Three (3) bottles cost $66.00 and six (6) bottles has a purchase price of $126.00.
Guarantee & Feedback
The manufacturer offers a 100% money-back guarantee on this dietary supplement, if the supplement is returned within 100 days. However, the refund is only applicable, if only 1% of the capsules have been used. Though, this guarantee is irrelevant as it does not apply to a 90-day supply, as these products have a 90-day return time only. Plus all returns attracts a 20% restocking fee. In addition, this guarantee is applicable to the buyer's first order only, and the second order does not have any guarantee protection.
There are many reviews about this dietary supplement product, mostly positive.
Our Conclusive Review About Smith and Smith Gout Care
Gout Care is supported by a money-back guarantee and there are discounts given on the purchases. The manufacturer's guarantee is very difficult to understand, being complex as well as misleading to the reader. It should also be noted that the guarantee is only applicable to the first purchase made. All purchases thereafter are not covered. The product GC's formula is also problematic. This as this dietary health supplement lacks many of the substances that are known to effectively reduce gout. Most importantly, this formula lacks tart cherry extract. This substance assist to lessen the pain linked to gout, reduces uric acid, and that helps to prevent gout flare-ups in the future.
Bringing you top reviews and product analysis - Consumer Advisors.