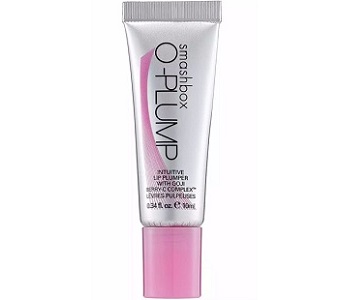 User Ratings (

0

Votes)

0
This is a review of O-Plump. The claims made by the manufacturer about this product is that it reacts with your personal chemistry in order to turn your lips into your own custom shade of pink while it also plumps up your lips. Read our review to find out whether it would be a healthy addition to consider.
Ingredients
Peppermint oil
Pomegranate seed oil
Wintergreen leaf extract
Ginger root oil
Safflower seed oil
Avocado oil
Spearmint extract
Peppermint oil and wintergreen leaf extract stimulates the circulation under the lips and therefore creates the swelling effect and helps your lips to look fuller. Pomegranate seed oil acts as a lip moisturizer. Safflower oil diminishes the signs and occurrence of dry skin and avocado oil softens the skin and it helps to give the lips a supple feeling.
We like the fact that this product is free of parabens, phthalates and sodium lauryl sulfate and that it is cruelty-free. It does not seem, however, that it is suitable for vegans.
We are a bit concerned about the fact that the manufacturer is not clear about what percentage of active ingredients are contained in this formula and how many of them are clinically proven and patented. We would suggest that you try to find a product with at least 5 clinically proven, patented ingredients and with 10% active ingredients as this will definitely influence the results experienced.
How To Use
A generous coat can be applied to bare lips for rosy lips and a flush that lasts all day. It is not clear how often the formula should be applied.
Price
O-Plump can be bought for $27.00. Smashbox is not currently offering any bulk purchasing options or discounts.
Guarantee & Feedback
If you are not happy with your order, the company will offer you an exchange or a refund. The unused portion of the product should be returned together with a pre-paid label. It is not clear for how many days after the purchase have been made this offer will still be valid, neither is it clear in what shape the product should be in in order to receive your refund.
When looking at consumer reviews on the company's website, most clients state that they are happy with their purchase.
Our Conclusive Review About Smashbox O-Plump
We are impressed with the fact that O-Plump is cruelty-free and that it does not contain any parabens, sodium lauryl sulfate or phthalates. We also like the fact that the company offers a money-back guarantee even for opened products.
We would, however rather opt for a product which contains at least five clinically proven ingredients.
We don't like the fact that the manufacturer is not clear about the usage instructions and the money-back guarantee. They do not state how often the product should be used and they also do not mention for how long their money-back guarantee is valid after the purchase has been made or in what condition the product should be in for the offer to be valid.
Bringing you top reviews and product analysis - Consumer Advisors.