The weight-loss industry is a multibillion industry. There is acknowledged social pressure to look healthy and slim. In the process of remaining or becoming slim, there are multiple products on the market claiming to offer a solution. One of these is the appetite suppressant Caralluma fimbriata.
What is Caralluma Fimbriata?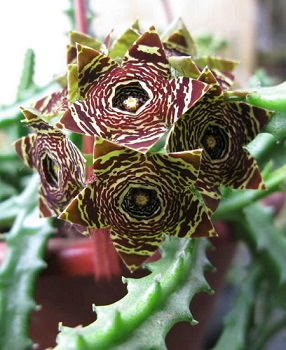 Caralluma fimbriata (caralluma adscendens var. fimbriata) is a species of the genus caralluma. This is a cactus-like plant growing in Africa, India, Afghanistan, the Canary Islands, and Southern Europe. Caralluma fimbriata is the ingredient used in some diet formulas. It assists in allaying hunger pains, diminishing the appetite accordingly. This plant was used by Indian tribal hunters to minimize the appetite while out hunting. Chemicals from the plant are nowadays extracted and used in appetite suppressants, assisting in weight loss (1, 2). This substance is used for building endurance and suppressing hunger.
Take Home Note:
Caralluma fimbriata is a cactus-like plant that has been used for hundreds of years in different areas of the world. Currently it is used to suppress hunger cravings and thus as a weight loss supplement.
How Does Caralluma Fimbriata Lead to Weight Loss?
This plant, which is used to suppress appetite, contains the phytochemical pregnane glycosides which suppresses the enzyme citrate lyase. During the process of blocking this enzyme, fat is not stored, nor are fatty acids produced. Caralluma fimbriata also suppresses another enzyme involved in fat production, malonyl coenzyme A. Therefore, Caralluma fimbriata not only limits fat storage and production, it encourages the use of the body's own fat reserves (3).
This substance suppresses appetite by targeting the hypothalamus which sends hunger signals to the brain (4).  If no food has been eaten, another signal will be sent. Once food has been ingested, the hypothalamus sends a signal to the brain indicating that satiety has been achieved. Caralluma fimbriata interacts with these signals to the hypothalamus (i.e. where hunger and satiety cycles are regulated), making you feel less hungry. In the end, you eat less; use up your fat reserves, and lose weight.
Take Home Note:
The desire to lose weight is a common concern among many. What this plant, caralluma fimbriata, offers is a possible increased endurance, depletion of fat reserves and the suppressing of hunger cravings; achieved by interfering with brain signals controlling appetite.  
What is the Recommended Dosage of Caralluma Fimbriata?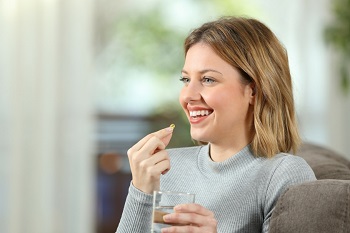 Normally, 500 mg is taken twice daily for a period of 60 days. Another suggestion is to take 1600 mg daily, or 800 mg twice a day, with a meal.  The higher the concentration of the active ingredient, the better the result, however, with the risk of developing stomach issues if too much is taken. In addition, age, health and any medical conditions will determine a safe dosage, not all natural products being safe (5).
Take Home Note
The optimal dosage of Caralluma Fimbriata is said to be 1000 mg daily. It is best not to exceed that limit, unless with a doctor's approval. However, 1000mg has been found an effective dose in weight loss.
What are the Side Effects of Caralluma Fimbriata?
There are no known side effects of this herb. In 2014, the United States' Food and Drug Administration (FDA) placed this herb on the list of herbs and ingredients generally recognized as safe (6). Although the plant has been consumed for many hundreds of years, as a dietary supplement in pill form, little is known about it, as much research is still lacking. Those with a thyroid problem or any such medical condition, or on prescription medication, and pregnant or nursing mothers, should consult a doctor before taking this supplement.
Take Home Note:
Caralluma fimbriata does not have any side effects and is seen as a safe product according to the FDA. Nevertheless, as with any supplement, it is best to speak to a doctor before starting any supplementation, especially if you are on any medication or have a medical condition.
Is Caralluma Fimbriata an Effective Weight Loss Substance?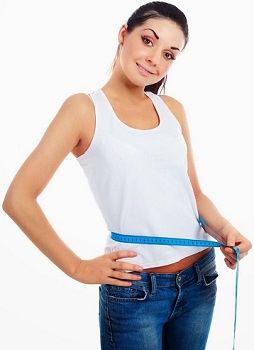 The key to any weight loss product is that it increases the metabolism, that it helps to meet your weight-loss goals, that it has the potential to suppress the appetite, and that the ingredients are backed by clinical studies. For instance, there have been many clinical studies on the effectiveness of this substance. The results of these studies indicate that both men and women could lose 2.5% of their body weight in a 60-day trial period. In addition, the waist circumference should decrease by about 2.6 inches (6.6 cm). Subjects consumed about 8% less food, and had 20% less hunger cravings, which meant that they consumed 200 kcal less every day over the trial period (7, 8). Furthermore, this substance was found to be effective in controlling Prader-Willi syndrome by curbing overeating (9).
Take Home Note:
It takes a few things to make an effective weight loss product. Research has found Caralluma fimbriata to be an effective weight loss aid. One 60-day study showed participants lost around 2.5% of their body weight.
Our Ultimate Take-Home Message
Many people are struggling to control their weight, mostly owing to poor dietary habits. There is a real fear of developing health-related problems such as diabetes, stroke, and heart problems. Therefore, caralluma fimbriata offers a safe solution in engaging with the neurology of appetite. The product also interacts with lipid and glucose metabolism which results in weight loss and also a smaller waist. However, as research into the effects of long-term use of this substance is still lacking, it is better to consult a doctor before taking this type of supplement.
Bringing you top reviews and product analysis - Consumer Advisors.