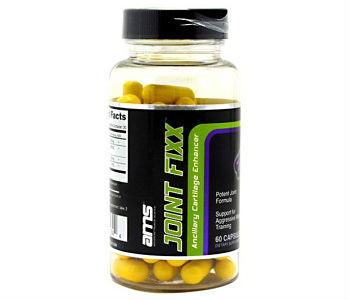 User Ratings (

0

Votes)

0
Joint Fixx Advanced Muscle Science is designed for those of us who do extreme weight training as well as for athletes. Trainers and athletes' joints have special needs for weight lifting, training hard and exercising on a regular basis.  The product is manufactured by a company with 20 years of experience in health supplements.
Ingredients
Only three ingredients are included to protect weight trainers's joints. A Joint Fixx Advanced Muscle Science contains the following:
Turmeric extract 250 mg – this is mainly to reduce inflammation
ASU (Avocado Soybean Unsaponifiable) 300 mg – this is the replacement for MSM, glucosamine and chondroitin in promoting joint health
Hyaluronic Acid 100 mg – this will recover the lost fluid around the joint caps
Piperine – 10 mg
These figures are for two capsules – which is one serving. Be cautious, as the company bets on an ingredient that is not usually included in health supplements. MSM, glucosamine and chondroitin have been tested and recognized for anti-inflammation and joint recovery properties. Be sure to never start using a new product without consulting your doctor first.
Dosage
One should drink two Joint Fixx Advanced Muscle Science capsules daily at the same time.
Price
A bottle costs 49.79USD, so it is not that cheap. As you drink 2 capsules per day, this is a month's supply.
Guarantee
No guarantees are offered by the manufacturer and the return policy is rather tight. Defected products must be returned within 24 hours of delivery.
Conclusion Of Our Joint Fixx Advanced Muscle Science Review
Joint Fixx Advanced Muscle Science is different from other joint health supplements, because it uses a formula based on three ingredients, one of them called ASU, which comes from avocado and soybean. Trusted ingredients like glucosamine, chondroitin and MSM are not included, so Joint Fixx Advanced Muscle Science may not be as efficient as it seems. It contains traces of milk, eggs and soy. Please consult your doctor if you are prone to allergies.
Bringing you top reviews and product analysis - Consumer Advisors.