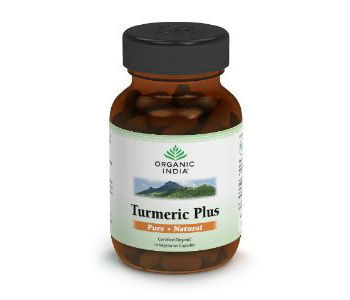 User Ratings (

0

Votes)

0
Turmeric is thought to be, by some medical practitioners, to be the most effective herb for the treatment of any number of ailments and disorders. In Ayurveda which is the practice of age-old traditional Indian medicine, turmeric is used to effectively treatment ailments ranging from simple cuts and grazes, to breathing disorders, liver disease, as well as for gas and bloating or digestive problems and even for the treatment of heart complaints. One of the active ingredients in Turmeric — Curcuma longa — are a group of plant substances which are known as, curcuminoids. With its antioxidant properties, curcumin promotes good colon health and has also proven useful to maintain optimal cardiovascular healthy.  Curcumin, has also prove effective to treat joint pains, and maintain healthy cholesterol and aid in keeping the heart healthy.  Other benefits of Curcumin, include protection of the liver, preventing obesity and since it is able to server as an effective anti-inflammatory agent, it helps ease aches and pains caused by arthritis.
Although there are several manufacturers of treatments which harness the power of Turmeric, all products are not equal.  To this end, independent online research was conducted, to allow prospective buyer to find out more about the product.  Armed with this knowledge, the buyer will be able to determine if this particular product is able to meet their needs.
Ingredients
Organic Turmeric Plus Capsules contain the following ingredients:
Active Ingredients — 370 mg Turmeric, 50 mg Ginger, 3 mg Black Pepper
Other ingredients —  Vegetable Capsule
The capsules are naturally gluten-free and are safe for vegetarian and Vegan consumption.
Dosage
There is not sufficient information that informs potential buyers about the correct dosage of this product.  The only information that could be found is to take one or two capsules daily.  It's not clear what the correct quantity should be.
Side Effects
During the research on this product, no reported side effects could be found.  The only warning found was that the supplement should be discontinued immediately, should any allergic reactions be experienced.
Price
When buying the product online, one can expect to pay $28.50 for a bottle that contains no less than 120 capsules. This would be sufficient for a two to four month supply (dependant on the daily quantity taken). No bulk discounts could be found on the website.
Guarantee
No product guarantee could be found on the website. When purchasing a product online, buyers need to be reassured that the manufacturer is willing to offer some sort of guarantee, should the product not deliver as promised.
Conclusion Of Our Organic India Turmeric Plus Review
Many other similar health supplements can be found on the market and select the right one can be daunting. All supplements are not created equal and what's more not all products are as safe as they appear. It would be unfair to state that Organic Turmeric is an inferior product but the website has little information to state if the supplement is FDA approved.
Bringing you top reviews and product analysis - Consumer Advisors.