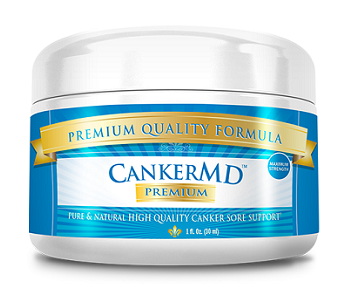 User Ratings (

0

Votes)

0
Read our review below about CankerMD. This formula fights canker sores/mouth ulcers as well as their recurrence. It contains key clinically proven ingredients which will help to prevent future attacks, support vitamin/mineral deficiencies, heal wounds and soothe pain. This formula also doesn't contain any artificial ingredients, such as fillers, preservatives and binders, whereas similar products on the market often do contain these harmful ingredients.
Ingredients
The following key ingredients have been included in this formula: Aluminium Potassium Sulfate is used for its astringent and antiseptic benefits and Holy Basil Powder has strong antimicrobial, antifungal and antioxidant properties. Licorice Powder helps to speed up the healing process and to soothe pain. Lysine Powder helps the body to produce antibodies, hormones and certain enzymes. Folic Acid and Vitamin B12 are quite important, as the deficiency thereof are some of the main causes of canker sores.
Dosage
A pinch of the powder should be placed in your mouth. Spit it out after 60-100 seconds. You can also mix the powder with water and swish in your mouth for about 60 seconds. This should be done 2-3 times per day. For ongoing use, it should be used once or twice a week.
Possible Side Effects
If an irritation or rash occurs, discontinue use. Seek medical attention if the formula has been swallowed in big amounts or if it goes into your eyes. If you have a known medical condition, are pregnant or nursing or under the age of 18, your physician should be consulted before you start using this product.
Price
The Sampler's Package/1 Bottle Test Plan can be bought for $48 (save $20).
The Beginner's Package/3 Bottle Plan can be purchased for $30 per bottle (save $113).
The Moderate Package/4 Bottle Plan can be bought for $28 per bottle (save $160).
The Best Selling Package/6 Bottle Plan can be purchased for $23 per bottle (save $270). This is also the manufacturer's top-selling package.
Guarantee & Feedback
If you are not 100% satisfied with your purchase, you can send back the opened/unopened bottle for a full refund. This means that the manufacturer (read more about them) is really confident about the effectiveness of their products.
When looking at customer reviews, we noted that clients are very happy with their purchase, as this formula gave them instant relieve.
Our Conclusive Review About Premium Certified CankerMD
After reviewing CankerMD, we found that it is a very effective product when it comes to fighting canker sores as well as their recurrence. Only the best (clinically proven) ingredients have been used and no unnecessary, harmful ingredients have been included in this formula, such as fillers, binders, additives and preservatives.
We find that this formula provides a total-care solution which provides immediate pain relief, boosts mineral and vitamin deficiencies and reduces the duration and severity of canker sores. Click here to find out more about canker sores.
Also, the fact that the manufacturer offers a 90-day money back guarantee on all opened or unopened product, means that they are truly confident that their product will offer relief from canker sores.
Bringing you top reviews and product analysis - Consumer Advisors.