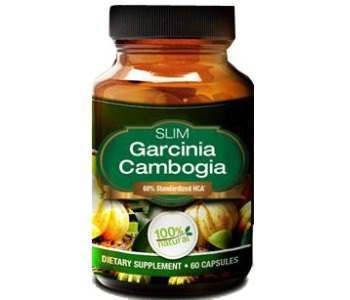 User Ratings (

0

Votes)

0
In this review of Slim Garcinia Cambogia we provide you with actionable information to help you decide whether this weight loss supplement is truly what it claims to be. From what we have gathered about this product, it makes use of Garcinia Cambogia extract to promote weight loss by inhibiting appetite, speeding up the body's ability to burn fats, and keep serotonin levels balanced to prevent binge eating. What else is there to know about this supplement? A lot as it turns out. Read on to find out more.
Ingredients
Based on the information that we have gathered regarding Slim Garcinia Cambogia, we have determined that it contains 500mg of Garcinia Cambogia extract with 60% HCA. This key ingredient is the one that is reportedly responsible for triggering loss of appetite, better emotional well-being, and stimulating fat burning abilities.
Dosage
From what we have been able to determine, if you want to use Slim Garcinia Cambogia, you will need to take two capsules per day. There is no specific time given for taking it or whether you can take two at once or whether you should take it before, during or after a meal.
Price
We looked for the price of this supplement online but we didn't find any useful information as of the time of writing. It seems the price for Slim Garcinia Cambogia is not available unless you sign up for their free trial (which seems dodgy at best).
Guarantee
After thorough research we didn't find any mention of money back guarantee on their site nor anywhere else online.
Slim Garcinia Cambogia Review Conclusion
Based on the very limited information made available about Slim Garcinia Cambogia, we have determined that this weight loss supplement cannot be recommended. The lack of pricing and guarantee information along with vague dosage instructions and website links that go nowhere, Slim Garcinia Cambogia looks, at best, like an inactive product and definitely not one you can trust.
Bringing you top reviews and product analysis - Consumer Advisors.