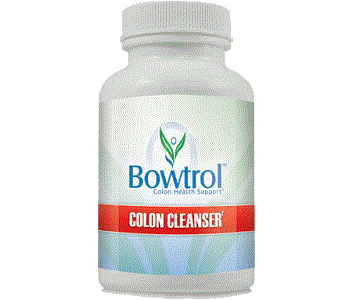 User Ratings (

0

Votes)

0
Every day our bodies absorb toxins through the food we eat, the water we drink and the air we breathe. Although our bodies are programmed to get rid of these toxins naturally, primarily through sweat and by going to the bathroom, the overload of toxins in our environment can overwhelm your system and cause the colon to weaken and work less efficiently. This can cause constipation and other side effects to occur. A common treatment for these symptoms are laxatives. While laxatives are effective they are problematic because they can cause your body to become dependant on them after continual use. This review is going to examine Bowtrol Natural Colon Cleanse. This product is a colon cleanse that promises to flush the toxins out of your system resulting in it becoming easier to pass a bowel movement. By taking their product, the manufacturer promise you will experience a boost of energy levels, a cleansed system from unwanted parasites and toxins, relief from constipation, gas and bloating, weight loss, clearer skin and healthier hair, better absorption of nutrients, strengthened colon health and a flatter stomach.
Ingredients
Flax Seeds
Senna
Aloe
Garlic
Cloves
Olive Leaf Extract
Thyme Oil Powder
Probiotics
Flax seeds contain a high source of fiber that flushes out the system. Cascara Sagrada is a herb that has laxative properties which are also believed to create muscle contractions that help process the blockage of waste. Garlic brings more blood flow to the intestines that helps them work more in sync. Cloves and peppermint have pain relief properties that help soothe the stomach and decrease bloating.
In 2002 the FDA reported that Cascara Sagrada is unsafe for human consumption and advised manufacturer's to remove this ingredient from their products.
Dosage
Bowtrol recommends taking 2 capsules daily, before going to sleep.
If you are pregnant, nursing or under medical supervision, you should consult with your doctor before taking this colon cleanse.
Possible Side Effects
Bowtrol does not list any possible side effects. Through our research, we found common side effects associated with taking a colon cleanse are nausea, vomiting, bloating, dehydration, nerve damage, and bowel weakness.
Price
You can only buy this product from different third-party retailers. We found Bowtrol online for $27.95 for one bottle.
Guarantee & Feedback
The manufacturer offers a 30-day guarantee but does not stipulate the terms and conditions on their website. We recommend that you contact their customer service to inquire about their up to date policy should you choose to move forward with this cleanse.
Our Conclusive Review About Bowtrol Natural Colon Cleanse
Bowtrol appears to be a decent colon cleanse. It contains a blend of ingredients that have been shown to have properties that can help cleanse the system from toxins. It comes in easy to take capsules for convenient use. However, while their ingredient list is long it does not appear to be effective. We encountered a multitude of consumer complaints who claimed that they did not experience any effect after taking Bowtrol continuously and as directed by the manufacturer. Others reported that they experienced painful adverse side effects and had to stop taking it immediately. This cleanse also contains Cascara Sagrada which is an ingredient that is suspected to be dangerous for human consumption. Taking all of these factors into consideration, this product is too risky and unsafe to rely on as a worthwhile colon cleanse.
Bringing you top reviews and product analysis - Consumer Advisors.