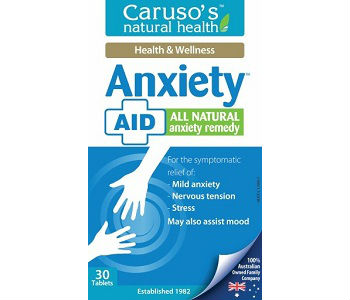 User Ratings (

0

Votes)

0
While women are more commonly affected, anxiety affects everyone at every stage of life. Anxiety can manifest themselves as panic disorders, phobias, post-traumatic stress disorders and obsessive-compulsive disorders. Anxiety disorders can also show themselves physically as well. Just a few of these symptoms may include irritability, headaches, inability to focus, shaking, inability to relax, upset stomach, exhaustion, jumpiness and sleep disruption.
The causes of anxiety typically stem from three factors: genetics, brain chemistry and the environment. People who have family members with anxiety disorders will typically develop them also. Studies in the brain believe that an imbalance in specific brain neurotransmitters can lead to a miscommunication to the nerve cells resulting in increased anxiety. The environment is a key factor in just about every aspect of a human being, including if they are susceptible to anxiety disorders. Things like abuse, death, divorce and other stressful situations can promote anxiety disorders in a person.
Fortunately, there are a lot of treatments like Caruso's Natural Health Anxiety AID available to anxiety suffers, some of which can be found in supplements and other over-the-counter medications. Because of the large number of treatments, make sure you do your research and choose the one that's right for you.
Ingredients
The ingredients in anti-anxiety treatments vary from product to product. Some products use herbal remedies, homeopathic ingredients, natural ingredients or synthetic ingredients. As specified early, you should be looking for a product with ingredients that are all natural. Caruso's Natural Health Anxiety AID lists the following ingredients for their product:
• Magnolia Officinalis – 2,00 mg
• Melissa Officinalis – 1,950 mg
• Passiflora Incarnata – 750 mg
• Cholecalciderol – 500 IU
Dosage
The manufacturer recommends adults take one (1) capsule twice daily after main meals or as advised by your healthcare professional.
Side Effects
No side effects could be identified for this product. As always, with any anxiety treatment, contact your doctor before use.
The manufacturer warns that this product is not suitable during pregnancy or breastfeeding.
Price
Internet pricing may vary from website to website. At the time of writing this review this product was found at a price of $41.95 for a bottle of 60 capsules. At the suggest use, this should last you about one month.
Guarantee
Many people want a guarantee as an assurance that if they don't get the results that they are looking for, they will not be punished. Depending on where you buy this product, individual websites may off their own money-back guarantees.
The manufacturer offers a 90 day guarantee for this product.
Conclusion Of Our Caruso's Natural Health Anxiety AID Review
There are a lot of anxiety treatment products on the market, including Caruso's Natural Health Anxiety AID. However, considering the ingredients of this product and its price, a consumer may want to take find a better product and go with other FDA approved products.
Bringing you top reviews and product analysis - Consumer Advisors.