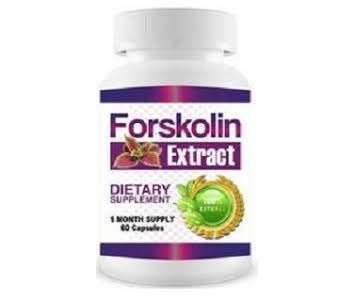 User Ratings (

0

Votes)

0
Losing weight is apparently a very challenging and difficult thing to do. Fortunately, there are many products available to assist in the daunting efforts of shedding excess fat. This review looks at Diet Dr. Forskolin Extract to help you determine whether this product will truly help you lose weight efficiently. This product claims to meet all the requirements of what makes an effective forskolin product.
Ingredients
This product contains 250mg of forskolin root extract per two capsules. It is standardized to contain 20% forskolin. It is stated that there are no fillers or binders included in the product.
Traditionally, Forskolin and its extracts were used primarily for medical treatment purposes. However, it was found recently that the extracts of forskolin also efficiently reduce obesity and help manage weight.
Cellulose and rice flour are listed as the inactive ingredient. This makes up the capsule.
Dosage
It is recommended to take 2 capsules a day. You should take one capsule, twice a day with an 8 oz. glass of water, 20 to 30 minutes before a meal. This provides you with a daily serving of 250mg of forskolin extract. There are products on the market that contain 500mg a day.
Possible Side Effects
As this product is 100% natural, there are no mentioned side effects. However, taking more than the recommended dosage can lead to certain side effects such as increased heart rate. Furthermore, it is recommended for pregnant and breastfeeding women and those taking other medication to consult a doctor before using this product.
Price
You can buy this product directly from the manufacturer. The regular price of one bottle is $69.99 which should last you a month. However, the manufacturer has marked this down to $39.99 per bottle. You can also buy different multi-bottle packages. Two bottles will cost a total of $59.99 while three bottles will cost a total of $69.99. The final package is the six-month package which will cost a total of $99.99. It seems that shipping is free.
Guarantee & Feedback
There is a 100% money-back guarantee with this product. If you are not happy with the results, you have 30 days to return both opened and unopened bottles for a full refund. The process of how to return a product is explained on the manufacturer's website.
Unfortunately, we were not able to find any user reviews for this product so we do not know how the general public feel about it and how well it works.
Our Conclusive Review About Diet Dr. Forskolin Extract
The pros of this product are mainly the ingredient being used since Forskolin has a lot of benefits for the body. In addition, their facility has a GMP certification. However, the dosage of 250mg is lower than some products which contain at least 500mg which may affect the effectiveness of this product. The guarantee period of 30 days is also too short a time period to really try out the product to determine if you are happy or not. The lack of customer reviews is also a concern. We think you should look for a product that has more going for it.
Bringing you top reviews and product analysis - Consumer Advisors.