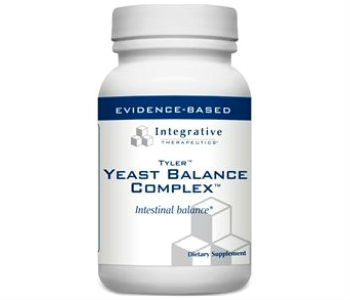 User Ratings (

0

Votes)

0
When yeast occurs in the body, it is referred to as Candida albicans. It is naturally occurring in the body, generally found in the digestive tract and reproductive system. When yeast becomes unbalanced in the body or is out of control, it leads to an infection. Most often this occurs in the vagina or groin area, but can show up in other parts of the body.
A good yeast infection treatment will help cleanse and detoxify the digestive system and maintain a healthy yeast balance in the intestinal tract which helps support the overall balance of healthy bacteria. Results will vary from person to person, depending on the severity and extent of the yeast imbalance, diet and general lifestyle.
There are many yeast treatments on the market today and it's important to select one that is attacking what is issue in the body and not just treating the symptoms of the yeast infection.
Ingredients
Yeast treatments range in ingredients from all natural and herbal treatments to homeopathic treatments to synthetic treatments. There are many available choices on the market. The ingredients in Integrative Therapeutics Yeast Balance Complex include:
• Pro-Flora
o Lactobacillus Rhamnosus
o Bifidobacterium Bifidum
o L. Acidophilus
o Enterococcus Faecium
o B. Infantis
o B. Longum
o L. Helveticus
o L. Plantarum
• Pau D'Arco Bark
• Garlic Bulb Extract
• Barberry Root Bark
• Microbial Enzymes
• Amylase
• Protease I, II
• Lactase
• Lipase
• Cellulase
• Sucrase
• Maltase
• Goldenseal Root Extract
• Milk Thsitle Seed
• Milk Thistle Seed Extract
• Vegetable Capsule
• Cellulose
Dosage
The manufacturer recommends taking 2-4 capsules three times daily between meals or as recommended by your healthcare professional.
Side Effects
No side effects could be identified for this product. As always, with any yeast treatment, contact your doctor before use.
The manufacturer warns not to use this product if you are pregnant or nursing. If you are taking prescription drugs, consult your healthcare professional prior to use.
Price
Internet pricing may vary from website to website. At the time of writing this review this product was found at a price of $24.00 for a bottle of 90 capsules. At the suggest use, this should last you about eight days.
Guarantee
Many people want a guarantee as an assurance that if they don't get the results that they are looking for, they will not be punished. Depending on where you buy this product, individual websites may off their own money-back guarantees.
When looking on the manufacturer's website, a guarantee for this product could not be found.
Conclusion of Our Integrative Therapeutics Yeast Balance Complex Review
There are a lot of yeast treatment products on the market, including Integrative Therapeutics Yeast Balance Complex. However, considering the long list of ingredients, its price and the fact that they do not offer a guarantee, a more educated buying decision would be to explore other brands that come in a full satisfactory package.
Bringing you top reviews and product analysis - Consumer Advisors.