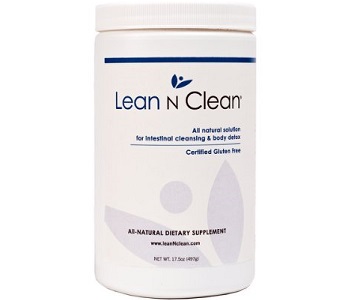 User Ratings (

0

Votes)

0
Today we review the product called Lean N Clean. Hemorrhoids can occur if your rectal cavity is put under stress. This may happen if you chronically suffer from diarrhea, constipation or if you are pregnant. It is a very widespread condition with 75% percent of the population likely to experience hemorrhoids at least once in their life. Lean N Clean claims to help people that suffer from diverticulitis, chronic constipation, IBS or hemorrhoids by helping you to avoid straining. Lean N Clean was developed by pharmacists and clinical nutritionists with over 30 years' experience thereby claiming to provide a product that can sort you out in no time. If this product interests you, read the rest of our review below.
Ingredients
Dandelion Root
Slippery Elm bark
Magnesium Phosphate
Milk Thistle
Aloe Vera
Marshmallow Root
Guar Gum
Burdock Root
Apple Pectin
Irish Moss
Dandelion Root is normally found in Chinese medicine and its considered one of the best medicines for digestive ailments. Aloe Vera has anti-inflammatory properties and also helps to relieve constipation. Alfalfa is a great source of Vitamin C and is full of antioxidants. Apple Pectin is a known fiber that lowers cholesterol whilst also cleansing your digestive tract. Burdock Root has overall cleansing properties and has medicinal value when it comes to certain skin conditions. Irish Moss is a seaweed that acts as an anticoagulant and can help relieve diarrhea. Magnesium Phosphate acts as an antacid and can, therefore, neutralize excess acid in the stomach. Marshmallow Root and Milk Thistle helps to soothe irritated skin and can help treat some liver problems. This product also does not contain any harsh laxatives, stimulants, gluten, peanuts, dairy, yeast or hormones.
Dosage
It is recommended that you take Lean N Clean twice a day on an empty stomach. Take one scoop and add it to a glass of water. Stir briskly until the mixture dissolves.
Possible Side Effects
This product is not recommended for children or pregnant and nursing women. If you are taking prescription medication or have a serious health condition it is best to talk to your doctor before taking this product.
Price
You can buy this product directly from the manufacturer's website for $49.95. Each bottle contains 60 scoops of product which will last you about 1 month if you drink it every day as instructed.
Guarantee
The manufacturers of this product do offer a 30-day money back guarantee if for any reason this product does not work for you. However, you will have to pay the return shipping and handling costs.  They do not go into the specifics of this guarantee so we aren't sure in what condition the product has to be returned to be eligible for this guarantee.
Our Conclusive Review About Lean N Clean
Our initial impression of this product was quite positive. It incorporates a lot of diverse ingredients and it doesn't include any irritants that may make matters worse for sensitive consumers. However, the process of taking this product can take long making it a bit of a hassle for people who don't have that much time in their busy schedules. We also aren't satisfied with the lack of specificity of the guarantee policy. Considering similar products on the market, this product is also not the best buy when you consider the amount of product you get for its price.
Bringing you top reviews and product analysis - Consumer Advisors.