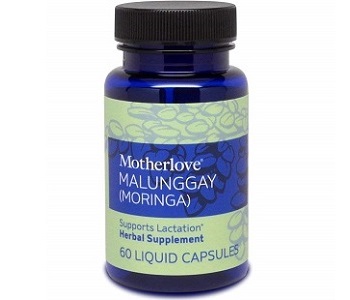 User Ratings (

0

Votes)

0
This is a review on a product called Motherlove Malunggay Moringa, a moringa-based supplement that is claimed to provide substantial nutritional support as well as promote breast milk supply for new mothers. In the following review, we shall assess all aspects of this product to help you decide if this is worthy of your purchase.
Ingredients
This product contains certified organic malunggay leaf, more popularly known as the leaves of the Moringa oleifera tree. This ingredient is rich in a variety of vitamins like A, B, B1, B2, B3, B6, C, and E. This ingredient also contains other micronutrients such as iron, calcium, and potassium. This surplus of nutrients affords many benefits for the human body beyond supported breast milk production; such as improved moods and brain functioning, nourished skin, reduced oxidative damage and aging, and more! The supplements come in a liquid concentrate form for increased absorption and are free from allergens such as dairy, shellfish, nuts, eggs, or gluten. There is no mention if this product is vegan-friendly or if it was manufactured in a GMP certified facility; which is unfortunate.
Dosage
These supplements come in 1158 mg per 2 capsule serving. Each capsule is made from the equivalent of 333 mg of dry moringa herb. This concentration is in the range of the market standard dosage for efficacy. To take this product as a dietary supplement, consume 1 capsule 4 times a day with 2 oz of liquid (ensuring to avoid any other beverages up to 15 minutes after consumption). For women over 175 lbs, take 2 capsules 3 times a day. There is no mention if food is needed to accompany these supplements. It is advised that you seek out counsel from a medical professional before starting this supplementation to ensure optimal health and safety. The website says that if adverse side effects appear, to discontinue use; however, they neglect to disclose potential warning signs. It is interesting to note that a negative customer review stated that these supplements interfered with her thyroid medication, while another customer review complained that the supplements she took made her baby gassy and in pain.
Price
These supplements are available from the Motherlove website. For a pack of 60 capsules (which will not last the entire month), you can expect to pay $25,95. For a pack of 120 capsules, you spend $43,95. There are no other discounts available for the purchase of these supplements. The extended use of this product may become costly over time.
Guarantee & Feedback
It is unfortunate to note that upon extensive research at the time of writing this review, we were unable to find any manufacturer guarantee available for this product. This is concerning as it may showcase a lack of confidence in the product displayed by Motherlove. There have been a variety of negative customer reviews that claimed that this product was ineffective; while others noted negative side effects.
Our Conclusive Review About Motherlove Malunggay Moringa
This product, although not manufactured in a GMP certified facility, uses organic ingredients that are accurately dosed. While the dosage instructions are clear, the excessive use may result in this product being too expensive to maintain over time. Furthermore, there is a lack of manufacturer guarantee and many negative customer reviews. For these reasons, we do not recommend Motherlove malunggay capsules (moringa) as the best moringa supplement available on the market.
Bringing you top reviews and product analysis - Consumer Advisors.