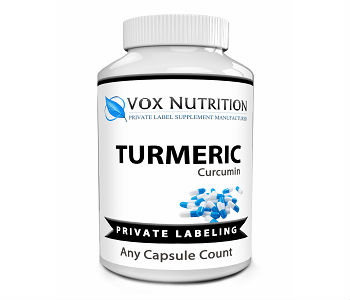 User Ratings (

0

Votes)

0
Private Label Turmeric – Vox Nutrition Review
It should be noted, that this company is a wholesale distributor for private labeling of the product they sell.  In this case, Private Label Turmeric.  The many who have suffered from arthritis, osteoarthritis or rhematoid arthritis knows that to suffer from the chronic pain due these dreaded diseases can be extremely taunting on a daily basis. Several natural, herbal remedies are available to help relieve some of the problems.   Turmeric contains Curcumin which is an anti-inflammatory agent. In it's powerful arsenal of healthly ingredients are Curcumin which has been used for centuries in ancient cultures for its beneficial properties. An interesting note about Turmeric is that in countries where this has been used frequently, the country has 10 times less cancers and prostate cancer is a rarity in those countries. Turmeric is also called Indian Saffron due to the vivd yellow color. The flavor is peppery yet bitter with a smell similar to ginger, its distant relative.  Other than being a powerful inflamation fighter, turmeric is believed to speed your metabolism, help reduce blood pressure, increase your memory function and boost your immune system. Overall, Tumeric is a very powerful herb to add to your everyday diet.  Let's consider Private Label Turmeric by Vox Nutrition.
Ingredients
The manufacturers website, Vox Nutrition, which produces Private Label Turmeric states Turmeric as it's only ingredient other than the use of the veggie capsule.  This would indicate that this formula is suitable for vegans and vegetarians. Additionally it is allergen safe, having no soy, dairy, gluten or nuts in the formula.
Dosage
The recommended dosage for this product is one tablet taken twice daily, preferable 20-30 minutes prior to your meal for best results.  It is recommended that the dosage not be exceeded and those with additionaly medical conditions should consult your healthcare provider prior to use.
Price
This product is available in bottles of 60, 90, 120 or 180.  However, since this website promotes a 'private label', there is no adequate pricing noted for the individual consumer.
Guarantee
There is no indication of any offer for guarantee on this website, so purchase of the product would be at your own risk.
Conclusion Of Our VOX Nutrition Private Label Turmeric Review
Vox Nutrition's offering for Private Label Tumeric is obviously a pure product with no fillers or additives, thus making it quite inviting.  They provide as adequate amount of educational material for the consumer, but it appears that there are no product reviews or responses on their blog regarding this product.  However, this product is not designed for the individual consumer.  This website is inviting a private label offering and gives no individual pricing.  Nor is there any indication of any type of product guarantee noted on their website. With these key points noted, this particular product offering is outside the reach of the everyday consumer at this time.  On should consider additional resources that offer not only product information and pricing, but also a guarantee for their purchase of Turmeric for nutritional supplements.
Bringing you top reviews and product analysis - Consumer Advisors.