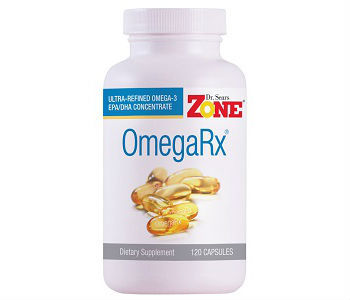 User Ratings (

0

Votes)

0
In the 2013 article published in The American Journal of Clinical Nutrition, a study was conduct over six months and involved 228 participants. At the end of this study, the participants showed significant cognitive improvement in reaction time and memory in comparison to the placebo group. So in addition to the natural reduction of unhealthy fat in the body, Omega-3 has been shown to improve cognitive abilities.
Omega-3 has been popular for a few years now and is known for its benefits to cardiovascular health, joint pain relief and cognitive support. The primary active compounds in Omega-3 are Eicosapentaenoic (EPA) and Docosahexaenoic (DHA). Omega-3 works by lowering the amounts of unhealthy fat in the blood stream and improving memory and reaction time.
Ingredients
There are many Omega-3 supplements that use many different types of ingredients. Some medicines use herbal remedies or contain only all natural ingredients. Another popular treatment option is a product that contains homeopathic ingredients. The bottom line is that there are many available choices on the market. This product contains the following ingredients:
• Fish Oil Concentrate – 4,500 mg
• EPA – 1,800 mg
• DHA – 900 mg
• Lime Oil
• Rosemary Extract
• Mixed Tocopherols
• Ascorbyl Palmitate
Dosage
The manufacturer recommends taking one (1) teaspoon as a suggested dosage.
Side Effects
No side effects could be identified for this product. As always, with any medication, supplement or treatment, consult your doctor before use. However, Omega-3 has been known to cause some mild side effects in sensitive individuals. Some of these include a fishy taste in your mouth, fishy breath, stomach upset, loose stools and nausea.
 Price
Internet pricing may vary from website to website. Additionally, you will see some products priced extremely low and some priced extremely high. It's important to be wary of both. Products priced too low may be looking to maximize profits for lower quality product with reduced effectiveness, while high priced products may be looking to capitalize on name brand and designer labeling.
At the time of writing this review this product was found at a price of $63.96 for an 8 oz bottle, which under the suggested use should be about 46 uses.
Guarantee
Many people want a guarantee as an assurance that if they don't get the results that they are looking for, they will not be punished. Depending on where you buy this product, individual websites may off their own money-back guarantees.
The manufacturer offers a 30 day guarantee for this product.
Conclusion Dr. Sears Zone Labs OmegaRx Review
There are a lot of great Omega-3 products on the market, including Dr. Sears Zone Labs OmegaRx. With that being said, when looking at the price of this product and its ingredients, it would be hard to recommend this product because it does not have the FDA seal of approval.
Bringing you top reviews and product analysis - Consumer Advisors.