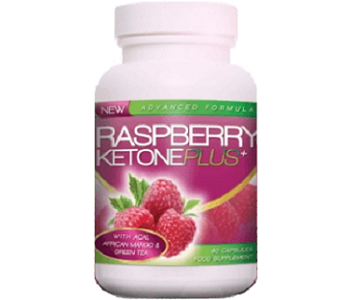 User Ratings (

0

Votes)

0
Raspberry Ketone Plus is a natural supplement that is said to support weight loss and fat burning and it contains high levels of antioxidants. It contains a range of ingredients added to support the action of the raspberry ketones. We evaluate how effective it is in helping weight loss and how much they support their customers.
Ingredients
Raspberry ketones
African Mango extract
Acai
Green tea
Caffeine
Apple cider vinegar
Kelp
Grapefruit
Raspberry ketones cause levels of a hormone, called adiponectin, to rise in the body. When the levels of adiponectin rise, it causes fat cells to break down their energy stores and release energy. This essentially causes the body to burn its fat stores.
There are other ingredients in this supplement that can act on fat cells, like green tea and caffeine, and these have similar effects.
The remainder of the ingredients contains antioxidants and vitamins which reduce inflammation and promote maintenance respectively.
Dosage
Raspberry Ketone Plus can be taken as a dietary supplement by taking one capsule in the morning after breakfast and one capsule in the afternoon after lunch. Each capsule contains 100 mg of raspberry ketone which is actually only 10% of what the effective dosage has been determined as.
Possible Side Effects
The main side effects come from the caffeine which is present in the supplement. Caffeine can cause anxiety, insomnia, increased heart rate and headaches when given in higher dosages, but some people are particularly sensitive to it. Pregnant women and nursing mothers should also seek the advice of a physician before using this supplement.
Price
The manufacturer offers a range of pricing options for purchase online where customers can receive discounts when they buy in bulk.
One package is $26.50
Two packages are $48.97
Three packages are $71.45
Six packages are $125.70
Each package contains a month supply of 60 capsules.
Guarantee & Feedback
The customer has 7 days to cancel the order after purchase if they have suddenly changed their minds. Otherwise, only unopened products may be returned within 30 days from purchase. Either way, the customer is not given a chance to try the product to see if it works for them.
The reviews provided by the manufacturer are mostly positive.
Our Conclusive Review About Evolution Slimming Raspberry Ketone Plus
This supplement contains all natural ingredients and the manufacturer offers various pricing options, which gives the customer more freedom of choice. Our worry with this product is that there isn't much to support its effectiveness. For starters, the dosage of raspberry ketones is far too low to exhibit the effects seen in research. Secondly, the manufacturer includes other ingredients which may interfere with the action of raspberry ketones, especially since there isn't any research to support their combination. Finally, the fact that the manufacturer doesn't offer a guarantee suggests to us that they are not confident in their product and would rather have the customer take the risk if the product doesn't work. Customers could find better products, which offer a better dose of raspberry ketones and have a satisfaction guarantee.
Bringing you top reviews and product analysis - Consumer Advisors.