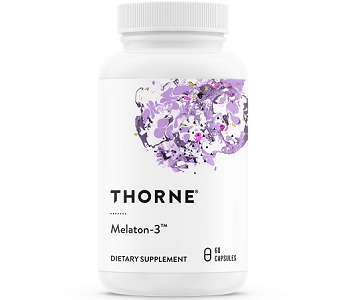 Quality of Ingredient

7.5

User Ratings (

0

Votes)

0
Jet lag can deprive you of precious time in your destination city if you are not armed with the help to rest your biological sleep-wake clock. One such supplement which promises help in this regard is Melaton-3. It is designed to help you maintain normal circadian rhythms and provide benefits to those with jet lag as well as shift workers or the aged who naturally lose melatonin with age.
So why is melatonin so important? It is a hormone made in the pineal gland which induces sleep. Scientific trials found melatonin supplementation to be effective when given to travel participants. In half the cases, travellers who had previously suffered from jet lag felt said their cycle had adjusted well with the help of melatonin.
Ingredients
Melatonin 3mg
Microcrystalline Cellulose
Hypromellose (derived from cellulose) capsule
Calcium Laurate
Silicon Dioxide.
In tests, melatonin has been shown to have a sedative-like effect. It is a chronobiotic or neurohormone released by the pineal gland that helps to induce sleep. Importantly, it helps to regulate normal sleep-wake patterns or circadian rhythms. It has been shown to be able to successfully reset this cycle when travelling. Melatonin has the added advantage of being an antioxidant that regenerates skin and body tissue while you sleep.
Dosage
Take one capsules before going to bed unless otherwise advised by your doctor.
Possible Side Effects
As melatonin is a neurohormone, you should not use Melaton-3 if you are pregnant, breastfeeding or trying to conceive as per the manufacturer's warning. You should first obtain medical clearance if you are diabetic or are taking blood thinning medication.
Price
One bottle of 60 capsules will cost $13 on the product website.
Guarantee & Feedback
The manufacturer, Thorne, says if you are not completely happy with a product, they will create a solution for you. It is not clear what this solution will be. This is a bit of an unsatisfactory policy as worded, because you need to know upfront if you will have the cost of your purchase reimbursed or not. You also need to know how long a period of time there is within which you may initiate a return. Melaton-3 gets mostly good reviews on Amazon.
Conclusive Review About Thorne Melaton-3
The Melaton-3 formulation is the standard formulation for jet lag or sleep issues. It has been shown in scientific test and in tests by the manufacturer to be effective. The manufacturer takes the purity of its supplement extremely seriously, as it supplies this supplement to many US sports teams and these athletes have to remain drug-test compliant.
If your jet lag is particularly severe, in some cases, standard issue melatonin does not work. However, the returns policy as stated by Thorne is somewhat vague so you won't know if you will get a return, different product or are even assured of specific redress. They have not, for example, given a time period within which you must claim your return. If this bothers you and you suspect a simple melatonin dose may not be enough, firstly, look for a supplement with a more clearly stated returns policy upfront. Secondly, look for one that also includes added herbal relaxants, such as Valerian root and also the mineral magnesium which essential to a good night's sleep.
Bringing you top reviews and product analysis - Consumer Advisors.