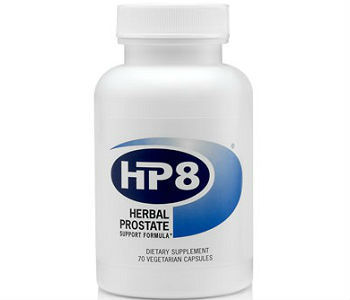 User Ratings (

0

Votes)

0
It is very common for men to suffer from prostate sicknesses because of their old age and the kind of lifestyle they are practicing. Since more than half of men at the age of 50 and above will show symptoms of prostate dysfunction, many companies are trying to take advantage of this situation by developing supplements targeted towards men suffering from prostatic complications. However, for consumers it is becoming harder to choose the best dietary supplement to boost prostate health. Furthermore, when a consumer uses a certain product, there might be risk involved because he may not be able to find out which product is best suited to treat his conditions. Thus, it is very important to find a better solution for prostate dysfunction and address complications associated with prostate gland.
In order to solve this confusion of choosing the right product for prostate health, the American BioSciences, Inc. has brought out a dietary supplement for men suffering from health complications related to prostate gland dysfunction. HP8 from the American BioSciences, Inc. is one of the scientifically advanced supplements aimed at men who are seeking a good supplement to address their prostate problems.
American BioSciences, Inc. HP8 targets the root of the problems associated with prostate complication thus being able to boost prostate health and smooth functioning of prostate gland, urinary track and urinary bladder.
Ingredients
The American BioSciences, Inc. HP8 includes following ingredients:
Saw Palmetto: The herbal extract from Saw Palmetto ensures smooth functioning of prostate gland and addresses all the problems associated with prostate gland.
Licorice root: Licorice is a deep-rooted coarse-textured edible plant. The root of this plant is sweet and is very beneficial in the stimulation of aldosterone, a corticosteroid hormone secreted by the cortex of the adrenal gland, which regulates sodium, potassium and water balance
Willow herb leaf: Willow plant produces an enzyme that is beneficial in many prostate complications
Wild Rosella Calyx: Wild Rosella has an anti-oxidant property that is very useful in the cellular formation
Grape seed and skin: Seeds and skins of grapes have anti-oxidant properties, which is very beneficial for the prostate gland
Bromelain: Pineapple is a healthy fruit with many health benefits. It also produces an enzyme called bromelain
Selenium: Selenium prevents cellular damage because this non-metallic element has antioxidant properties
Dosage
The recommended dose of the American BioSciences, Inc. HP8 is twice a day. It works better if it is taken after the meals.
Side Effects
Since the American BioSciences, Inc. HP8 is a natural product, there are no harmful effects associated with this product.
Price
The retail price of American BioSciences, Inc. HP8 is $34.99. There are no promotional or discount offers for this product.
Guarantee
The manufacturer guarantees that this product is natural and safe to use, and the user will notice positive results in just a matter of few days. Nevertheless, this product does not come with money back guarantee or return policy.
Conclusion Of Our American BioSciences, Inc. HP8 Review
It is true that the American BioSciences Inc. HP8 is scientifically researched product, however, the consumers have reported that it is not as effective asthey say it is. With no FDA inspection, it can hardly be called as credible like most of its counterparts.
Bringing you top reviews and product analysis - Consumer Advisors.