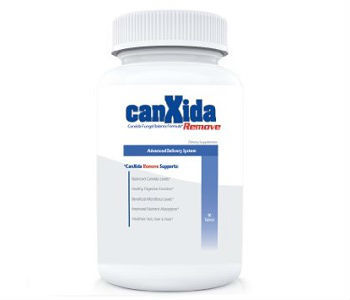 User Ratings (

0

Votes)

0
Canxida is a supplement that is formulated in a way that so that it's very powerful ingredients are gradually dispersed throughout the body in the matter of two or three hours. This time-release method is what helps to ensure that all the ingredients stay in the system and do not die off so that they can do the job they were meant to perform, unlike other antifungal supplements that wear off rapidly. We decided to research this anti-parasite, antibacterial product and see what reviews this product received by people who have used it and see if it is really all that it is cracked up to be. Canxida Remove Candida Yeast Infection Supplement contains many potent ingredients which include:
Ingredients
Berberine hcl
Betaine hd
Black Walnut Extract
Clove Extract
Garlic Extract
Grapefruit Extract
Neem Extract
Pau D' Arco Extract
Other ingredients in this supplement formulation include dicalcium phosphate, hydroxypropyl, magnesium stearate, methylcellulose, and walnut hull extract.
Dosage
According to the dosing recommendations included with this supplement, it is advised that people who have sensitivity to strong antifungal products only take half of one tablet each day with a meal instead of on an empty stomach. In order to achieve optimum results, it is recommended that users continue taking this supplement at an increased level for three to six months so that the infection does not return.
Side Effects
It should be noted that women who are pregnant or nursing should not consume this supplement. Possible side effects that can occur include diarrhea, loose stools, pain, and stomach upset. If you begin to experience these or any other adverse side effects, discontinue use of this product immediately. Before beginning any new medical supplement treatment, it is always a good idea to consult your health care provider so that the correct dosage amounts can be determined for your individual needs.
Price
One price of one bottle of Canxida typically costs $59.99 may seem extremely pricey compared to other similar products; however, each bottle of this supplement contains 90 tablets whereas other bottles of supplements may only contain 30 or 60 tablets for the same price. When you break the price down to the cost per day, you are actually only spending less than one dollar to improve and maintain the health of your body.
Guarantee
Upon researching this link and the information provided by reviewers, it is unclear as to whether the company offers a full money back guarantee on this product should the user feel dissatisfied with the quality or effectiveness of the product. It is always a good idea to find out if the company backs their product with a refund policy or guarantee policy before investing in any purchase.
Conclusion Of Our Canxida Remove Review
While it is true that Canxida may be a very strong remedy for treating Candidiasis, it is not necessarily a complete solution to other fungal ailments such as intestinal Candida or esophageal infections. Even though this product may be useful in treating mild to moderately severe fungal infections, people need to be aware that they would more than likely need additional treatments more cases that are more severe.
Bringing you top reviews and product analysis - Consumer Advisors.