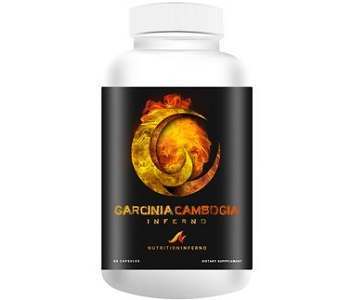 User Ratings (

0

Votes)

0
Feeling good and positive certainly make the days go by easier in modern society. Our moods can often be overlooked as we are just expected to deal with life. If you could decrease your appetite and improve your sense of well-being at the same time, imagine how many benefits you would see in your overall health.
A healthy mind makes healthy choices. Our Garcinia Cambogia Inferno review is going to see if this product can do the amazing things that it claims.  Garcinia Cambogia is a citrus fruit grown in South East Asian countries. Curb appetite, make you leaner, improve mood and balance healthy cholesterol levels are all product selling points. There are many inferior Garcinia Cambogia products out there. Is this one of them?
Garcinia Cambogia Inferno claims to be the highest quality with 60% HCA, made in the USA and should have virtually no side effects. HCA is what gives Garcinia Cambogia its weight loss properties.
All of this could be well and true but before we actually buy the product, let's do a bit more research.
Ingredients
Garcinia Cambogia from fruit rind (60% HCA)
Potassium – this is an electrolyte that plays a vital role in maintaining a healthy heart. It also supports normal muscle contractions.
Chromium – helps metabolize fats and carbohydrates.
Calcium – this is essential for bone health and supporting the skeletal structure. It also plays a vital role in nerve function.
There are products on the market with higher concentrations of HCA. Calcium has also been found to hinder the absorption of Garcinia Cambogia extract in the body.
Dosage
Serving size is 2 capsules per day. Per 2 capsules you will get 1 gram of Garcinia Cambogia extract, 50mg calcium (5% of your RDA) 200 mcg Chromium, and 50mg potassium.
Possible Side Effects
You should not experience any side effects when taking Garcinia Cambogia products, as long as you stick with the recommended dosages. If you do experience any side effects please consult your physician as soon as possible.
Price
The item is currently unavailable for purchase on the websites we have checked. We have not been able to find it anywhere; even from third party retailers.
This leads us to think that the product has been discontinued.
Guarantee & Feedback
The seller on Amazon claims that Garcinia Cambogia Inferno comes with a 30-day money back guarantee but we are unable to find it to buy. So we are probably not going to be able to test the product, let alone get our money back.
Any feedback on the product has been minimal, but the reviews we found on Amazon are either very positive or very negative, and there are quite a lot of both.
Our Conclusive Review about Garcinia Cambogia Inferno
We love Garcinia Cambogia but we cannot encourage one to go and buy this product even if it was possible. We are unable to trace any current sellers which is a strong sign it no longer exists. The quantity of the ingredients is low compared to other Garcinia Cambogia products on the market by only offering 1000mg of Garcinia Cambogia extract a day and 60% HCA.
Bringing you top reviews and product analysis - Consumer Advisors.