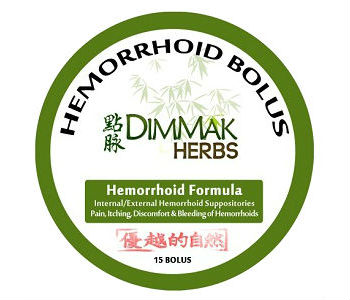 User Ratings (

0

Votes)

0
The Hemorrhoid Bolus packaging presents a direct, no-hype product that initially inspires consumer confidence.   Unfortunately, a review of prevailing website yields a different conclusion.
Hemorrhoid Bolus promises to cut the life of hemorrhoids in half, nearly eliminating pain in the process. The natural powdered  herbs are combined with pure cocoa butter. That sounds appealing, doesn't it?  Let's delve deeper:
Ingredients
There was no complete list of product ingredients  publsihed, only key ingredients. The only listed ingredients are:
Dosage
The recommended dosage is 1-3 nightly before bedtime; more specific directions are on the bottle.
Without  full disclosure of the ingredients, it is impossible to ascertain possible side effects and unfortunate risks.  Known side effects of one key ingredient , goldenseal, may include:
digestive complaints
nervousness
depression
constipation
rapid heartbeat
diarrhea
stomach cramps and pain
mouth ulcer
nausea
seizures
vomiting
central nervous system depression
Goldenseal in high doses can also  cause breathing problems, paralysis, and even death.  It's a pretty spooky list of side effects.  On top of that, goldenseal has never been documented as a hemorrhoid aid or remedy.
Price
One bottle of Hemorrhoid Bolus goes for $16.95 which includes 12 boluses.  Larger quantities are available for purchase and appear to be recommended for more serious cases or cases that have been left unattended for a considerable period of time.  Given the angst and severe discomfort that goes along with hemorrhoids, it is hard to imagine the need for such great quantity if the product actually delivers as promised.
Guarantee
No money back guarantee is designated on the product website.  Priority or express mail ordering is required and charged for because  product is sensitive to melting in summer heat.
Conclusion Of Our Hemorrhoid Bolus Review
First impressions can be deceiving.  The lower price tag suggests or at least intimates a need for a great supply, especially if your case has been 'ignored' for a long time.  Optimal relief can be obtained, per website recommendation, if you also purchase the company's VAIN balm.
There is no readily available consumer feedback which is curious since this product is not a brand new entry to the hemorrhoid relief market.
Bringing you top reviews and product analysis - Consumer Advisors.