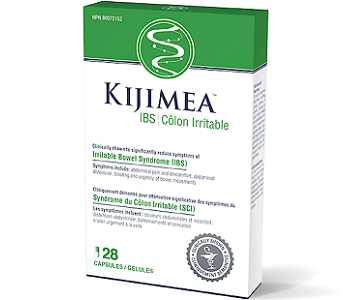 Quality of Ingredient

6.5

User Ratings (

0

Votes)

0
This is a review for a product from Kijimea called IBS. This product provides relief for symptoms associated with indigestion, flatulence, and abdominal pain that are often a result of irritable bowel syndrome. According to the manufacturer, continued use of this product will provide you with remarkable results. This dietary supplement contains a variety of different ingredients that alleviate certain digestive issues. In addition to being beneficial for the health of your gut, this product may even help you to lose weight if you use it in conjunction with a healthy diet and exercise plan.
Ingredients
Sadly, the manufacturer of this product does not provide a clear indication of the ingredients included in this product. After extensive research, we were able to find that this product contains Bifidobacterium strain B. bifidum. Although this is an excellent probiotic, we believe that this ingredient is not entirely effective when used on its own. We always look for a product that contains a variety of ingredients like Psyllium, Aloe Vera, turmeric and chamomile along with probiotics. Additionally, we were concerned by the fact that the manufacturer does not state if there are any additives or preservatives included in the formula.
Dosage
The manufacturer of this product recommends that you take two capsules daily. Alternatively, as your doctor has recommended. However, we do not feel as though these instructions are efficient. We always like to know if a supplement should be taken with a meal or on an empty stomach as it may affect the way, your body is able to absorb the supplement.
Price
Unfortunately, you cannot buy this dietary supplement directly from the manufacturer. You can buy this product from a variety of online stores as well as from third-party sellers on Amazon. You can expect to pay from $56.85 for a bottle that contains 56 capsules. Additionally, the manufacturer provides a coupon on their website that will give you a small discount when you purchase this supplement.
Guarantee & Feedback
Sadly, we could not find any information on guarantees or returns policies for this product. This indicates that the manufacturer is not entirely confident with their product. Companies who offer guarantees are sure that their products serve their intended use and are thus not afraid to offer guarantees for people who are not entirely satisfied with the product they receive. However, there are quite a few positive customer reviews available for this product. We found this rather encouraging.
Our Conclusive Review About Kijimea IBS
After we completed this review for IBS from Kijimea, we concluded that it was a rather good supplement to restore the health of your digestive system. There are wide varieties of positive reviews available for this product and the manufacturer provides you with a small coupon that entitles you to a discount. However, we were rather concerned about the safety of this product, as the manufacturers did not provide sufficient instructions regarding the use of this product. We were also concerned about the preservatives and fillers that have potentially been included in the formula. Additionally, we feel that this product is very expensive and offers the customer little value for their money.
Bringing you top reviews and product analysis - Consumer Advisors.