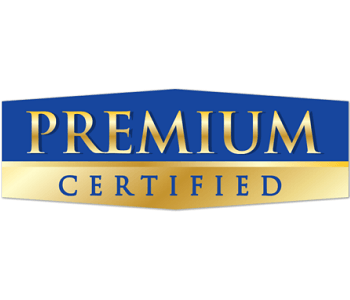 User Ratings (

0

Votes)

0
You've probably come across articles and advertisements of various health supplements that claim they can help solve any ailments that you might be feeling at the moment. The promise of better health and protection against dangerous diseases can entice you to purchase one of these supplements to boost your current health. But are you actually getting the best supplement out there?
There is no denying the fact that there are some manufacturing companies out there that can be considered a bit dubious. These are the ones that take advantage of the health care industry by creating supplements that they claim are made from the best ingredients that are trending nowadays, but they don't use the correct dosage in their products. What their customers end up with are supplements that do more harm than good and are a waste of their money.
So, how will you be able to identify whether a supplement actually works or not?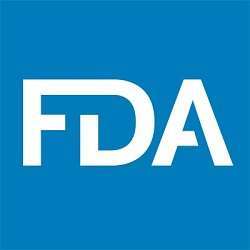 You need to keep in mind that companies selling vitamins and health supplements are not as regulated as the pharmaceutical industry. However, these companies need to be registered with the Food and Drug Authority but do not require their approval before they can create and sell these health supplements. (1) The good news is that you can still determine whether the supplement that you are eyeing is safe to use if you see these letters on the label: USP or U.S Pharmacopeial Convention as well as NSF, or even GMP (NSF International). These are third-party entities that test the strength, quality, ingredient identity, and purity of the supplements from companies selling multivitamins and other health supplements.
But do you really need to take supplements?
After all, aren't you living a healthy life nowadays because more people are actually taking stock of their current health?
It turns out that even though we live a healthy life, eating the right kinds of food and spending time working out, we are still experiencing various health problems because we are still exposed to various environmental factors such as stress, changing temperatures, occasional indulgences and the like. What's more, the food that we eat may no longer contain the nutrients that they actually have because of the time it takes for them to get from the farm to the grocery store, and then all the way to your kitchen unless you are actually growing them yourself. So, imagine how many important nutrients get lost along the way. This is why taking health supplements is worth considering as they are specially formulated to address the health needs of everyone.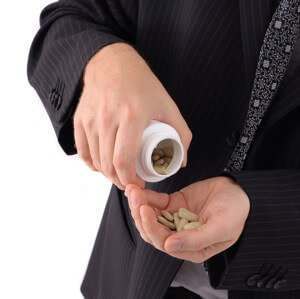 Of course, you still need to weigh the pros and cons of any health supplement before trying them out. The upside of using supplements as part of your diet is that they can become sources of essential nutrients that seem to be lacking in the diet that you are following (2). This ensures that you have enough protection against various health risks that you are exposed to. However, there are also downsides to using these supplements. For starters, you shouldn't consider them as food replacements because there are certain types of vitamins that are better consumed from fresh sources. Also, there is a chance that you might overdose yourself, especially if you're taking two diet supplements at the same time. If you are not careful, this might trigger various side effects.
If you have carefully weighed the pros and cons of using health supplements and you have decided that you need one to fill the gaps in your nutrition, for sure you will be wondering which manufacturer is best to purchase from. Yes, there are dozens claiming that they are the real deal and their products are the best, but if you want the assurance that comes with using these products, you should consider the manufacturing company Premium Certified.
What is Premium Certified?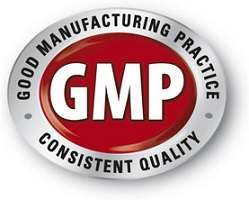 From what we have researched, Premium Certified is a company that has been FDA approved and cGMP certified with their products. All of their products have also been tested by certified third parties thus giving them the confidence to state that their health supplements are among the best in the market. Compared to other manufacturers, Premium Certified's products have gone through extensive research based on clinical trials and testing to ensure that their supplements deliver what they promise (3).  Not only that, but each ingredient used in their supplements has been tested for its benefits, potency, and quality and has been combined with other natural ingredients to be able to target the root of the problem and not just making the symptoms disappear. This is one of the reasons why supplements for Premium Certified are in high demand nowadays.
Are their supplements safe?
As with any other product that you are purchasing from stores or online sites, reading the label of the supplement is highly recommended as it will give you an idea on the potency of each ingredient which can help you determine whether the product actually meets the right dosage as recommended by health care specialists or not. Premium Certified actually does the work for you because their medical team are the ones who have done the research, studied clinical trials, as well as, created the right formulas for each supplement that they produce to ensure quality, strength, and potency with every pill or syrup that you take.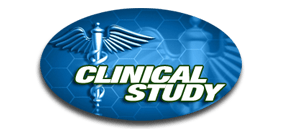 Premium Certified has been created with one thing in mind, and that is to address the growing need of consumers for high-quality dietary supplements that can help boost their overall health, not only to protect them against the risk of acquiring diseases but also to improve the overall quality of their lives. Unlike other companies that blind people with false promises and ridiculously low prices, Premium Certified offers facts and reasonable rates for their products because they value honesty, integrity, and the satisfaction of their customers.
Does Premium Certified offer any sort of guarantee?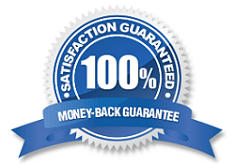 To show their customers how confident they are about their products, Premium Certified offers a 90-day online money-back guarantee. This way, consumers can have ample time to test their products and get a full refund if they are not happy with the results of their supplements. The best part is that they can return both opened and unopened bottles which is saying something compared to other unscrupulous companies. Your health and your money will be well protected if you choose to buy from Premium Certified.
Premium Certified Review
Regardless of whether you compare Premium Certified with other companies, you will find that Premium Certified is one of the best ones out there. First, all of their products make use of ingredients that have undergone testing. Second, their supplements do not contain any fillers, additives, binders or other ingredients that are not stated on their label. Third, all supplements by Premium Certified make use of all-natural ingredients. Fourth, their products follow the right potency and dosage to ensure positive results based on clinical studies. Fifth, each supplement is manufactured in a cGMP-certified laboratory which means that they are safe to consume. And lastly, Premium Certified adheres to the quality and purity standards set by the U.S Pharmacopeia industry. Where else can you find a manufacturing company that does all of these for you?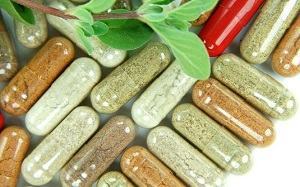 If you are in need of a health supplement that can provide you with the essential nutrients that appear to be lacking in your current diet, you should definitely consider browsing through Premium Certified's products. They have an amazing array of health supplements that are designed to address various health issues that might be plaguing you and they are not just created to stop the symptoms, but actually treat the main cause of the problem. This is what sets this company apart from other manufacturers out there, and why they are worth considering if you really need to use a supplement for your health.
Our Final Thoughts – Premium Certified Review
In the field of health supplements, it is only right that you scrutinize every product that you see. Don't just pick up the first bottle that you see because not everything that is being sold in the market today can actually produce the best results and be trusted. Be critical of the label and the promises of the manufacturing company because you can never be too sure if you are dealing with a legitimate company or not. Check out their website and read the information that they provide to see whether their content is updated or not. And if it is too good to be true, chances are that they are hiding something.
As much as you would like to buy the cheapest supplement on the market today, chances are you are not getting the best nutrients from them. Keep in mind that quality products may be a bit pricey, but if you choose Premium Certified, you will find that they have several online discounted packages up for grabs that will give you the best value for your money. The best part is that you will get their guarantee that their supplements actually work or you can get your money back. It's really that simple when you are dealing with Premium Certified.
Bringing you top reviews and product analysis - Consumer Advisors.