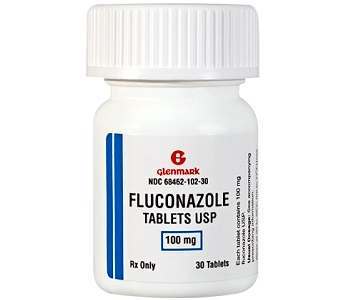 User Ratings (

0

Votes)

0
This is a review of Glenmark Fluconazole Tablets. This product is an antifungal medication that is designed specifically for dogs and cats. This product is designed to deal with serious fungal infections, particularly of the central nervous system. It can also be used to treat yeast infections and ringworm. This product comes in the form of tablets to be given orally. Treatment may take weeks, or even months, as these type of infections can be difficult to clear.
Ingredients
There is very little information about what exactly the tablets contain. We know that the main component of the medication is Fluconazole. This is a strong antifungal that works by changing the membrane around the fungus. This will then kill the fungus without causing harm to the pet's cells. Fluconazole is also found in products to treat yeast infections in humans by working in the same way.
Dosage
The dosage depends on the severity of the disease. This will be determined by your pet's veterinarian so it is important to follow the dosage instructions given by your veterinarian. If you miss a dose, give it as soon as you remember, but you should not give two doses at the same time. You may have to provide treatment for several months. Treatment may work out expensive, so it is important to ask your veterinarian how long treatment is expected to last before starting.
Possible Side Effects
There are quite a few side effects mentioned with this product. These include loss of appetite, vomiting, jaundice, depression, skin rash, anemia, tiredness. It is important to contact your vet if you notice any of these side effects. This product is not recommended for animals with liver disease or for animals who are pregnant. Caution should also be used by animals with kidney failure. You should speak to your vet about any other medications or supplements your pet is taking before taking this product.
Price
You can buy this product online from the Doctors Foster and Smith website. One bottle of tables contains 30 capsules. You can either buy a bottle of tablets containing 50 mg tablets or 100 mg tablets. A bottle containing 50 mg tablets will cost $47.70. You can also buy single tablets for $1.59 each. A bottle containing 100 mg tablets will cost $68.70 or $2.29 per tablet. There are no options to buy multiple bottles and save money.
Guarantee & Feedback
There does not seem to be any guarantee that comes with this product. However, that is usually the case with products of this kind. It is unfortunate that you will have no recourse for a product that comes with a risk of so many side effects. We were also not able to find any customer reviews for this product.
Our Conclusive Review About Glenmark Fluconazole Tablets
This product seems to be an effective product for treating different fungal infections. However, it comes with a high risk of side effects and at a high price. Without having any recourse if the product does not work for you in the form of a guarantee, this product seems quite risky. We think it is important to speak to your vet about all the risks.
Bringing you top reviews and product analysis - Consumer Advisors.