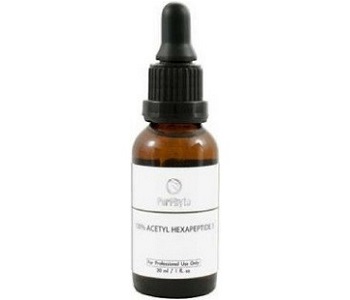 User Ratings (

0

Votes)

0
Today we will review Skinderma Pro Scar and Stretch Mark Serum. We all know what a toll unwanted scars and stretch marks can have on our bodies. Skinderma Pro claims to help with the appearance of unwanted scars and stretch marks. Skinderma Pro has active ingredients that claim to combat scarring, acne scars, stretch marks, old scars, hyperpigmentation, surgical scars, photoaging and sun damage. To better understand Skinderma Pro read our review below.
Ingredients
The ingredients include:
Tamanu Nut
Pomegranate seed extract
Rosehip Seed
Trans-Retinoic Acid
Liquid Wax Esters
Avocado
French Lavender
Jojoba Seed Oil
Wheatgerm
Hazelnut Oil
Vitamin E
These ingredients are very good for the skin and Skinderma Pro also makes sure that their product does not contain any water, chemicals, mineral oil, artificial colorants or parabens. The lack of water apparently helps the product to be absorbed much deeper into the skin.  They, unfortunately, do not provide proof that their product will be effective for every individual and state in their disclaimer that the results may vary due to factors having an effect on the severity or type of scars present.
Dosage
The concentrated liquid serum should be used by massaging a few drops of Skinderma Pro onto the affected area until fully absorbed 2 or 3 times a day.
Possible Side Effects
Although no side effects are mentioned on the manufacturer's website there are some guidelines prescribed for this product. No children under the age of 5 are permitted to use this product and also anyone that has a nut allergy should not come in contact with this product since it contains hazelnut and Tamanu.
Price
You can order Skinderma Pro (Extra Strength) starting from $39.97 for one bottle containing 11 ml of concentrated serum.  If you only want to buy one bottle you will be subject to a $5.00 shipping fee. You can also order one large bottle of Skinderma Pro that is equal to 6 small bottles for $87.00 with free shipping.  Skinderma Pro, unfortunately, does not accept orders from Europe.
Guarantee & Feedback
Skinderma Pro states that they will happily refund you if you are unhappy with the product if you send it back within 90 days. You will be responsible for the return shipping fees. They also have great reviews regarding Skinderma Pro on their website but unfortunately, they state in their disclaimer that they cannot completely verify their customers' statements in those reviews. They also cannot assure that all information on their website regarding the results of Skinderma Pro is up to date.
Our Conclusive Review About Skinderma Pro
Skinderma Pro has excellent ingredients that are good for the skin and can be easily absorbed for supposedly quicker results. Skinderma Pro also has great reviews regarding their scar and stretch mark serum on their website. Unfortunately, Skinderma Pro cannot guarantee the results that they are showing on their website and they can also not guarantee that everybody will have the same success when using this product.  We also feel that this product is quite costly for the little amount of serum given in each bottle.
Bringing you top reviews and product analysis - Consumer Advisors.